Deep South Center for Herbal Studies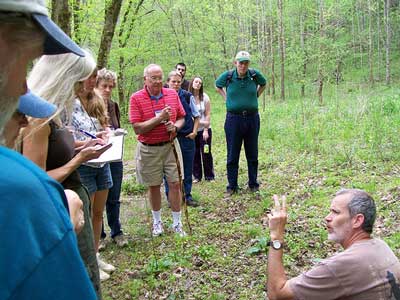 Medicinal plants and their uses are the lifeblood of Southern Heritage here in the Appalachian Mountains. For generations, our people have had an intimate relationship with the plants and animals surrounding them in the hills and valleys of this botanically diverse region. Because of the diversity of the region, the more agrarian nature of its peoples and the blending of European, African and Aboriginal Indian cultures, the South has developed and retained a unique herbal tradition that cannot be matched by any other region of the country.
Whether it was a "Granny Woman" like Aunt Molly Kirby, who birthed every baby in Cherokee County and treated the people with herbs around the turn of the 19th century or, her student Tommie Bass who gathered literally thousands of medicinal plants for 88 years on the side of Lookout Mountain, there have always been herb doctors in every Southern community serving in many cases as the primary provider of "medical" help for those too poor too afford the services of a doctor or simply for those wanting an herbal "alternative".
It is the goal of Deep South Center for Herbal Studies to pass along this unique approach to health and healing to its' students. Our philosophy is that if a person wants to truly be an herbalist for their family, friends or community, it takes an intimate knowledge of the plant world to fully understand the craft. Classes consist of the standard classroom skills that any herb school has but what sets Deep South Center for Herbal Studies apart from the others is the field time each student receives. Darryl Patton studied with Tommie Bass for 13 years as his apprentice. For Darryl and Tommie, 13 years studying consisted of going to to the woods with Tommie several days a week, assisting Tommie in gathering medicinal plants. These would then be taken back to Tommie's shack and processed into the salves, tonics and formulas sought after by people from around the country.
By the time Tommie passed away, he had taught Darryl how to identify and use thousands of plants found in the South. It is this knowledge that is passed down to the students of Deep South. When you have finished our programs, you will have the knowledge and confidence to gather and use a minimum of two to three hundred medicinal plants.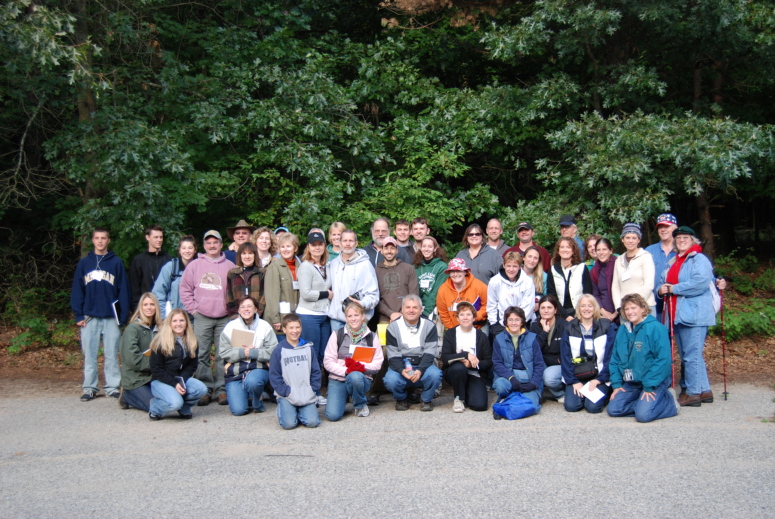 Herbalist Level I -
Herbalist Level I is a one year program designed to provide students with the basics for becoming a "home herbalist". By completing the program, you will have the confidence to begin treating your family and community with simple herbals, using herbs as a modern day homesteader/survivalist or having an herbal pharmacopoeia to fall back on in cases of emergency. Basic diagnostic and treatment skills will be taught along with understanding of how to make simple herbal products such as tinctures, salves, decoctions, boluses etc... Students will be taught anatomy/physiology basics, identification of a minimum of 200 medicinal plants, the history of medicine and will learn how to write an herbal protocol for a all of the plants which they study. Students will be required to complete a number of out of class projects.
Cost: $1,800 which can be paid in installments. A discount is offered for payments split into two installments.
Herbalist Level II -
Herbalist Level II is a one year program designed to take the basic herbalist beyond the "basics" of herbalism. This course is for those students who wish to take their skills to the next level and possibly open a clinical practice. In-depth diagnostic techniques will be taught at this time and students will be required to demonstrate proficiency in diagnosing and treating a wide range of conditions in both a classroom setting as well as at a local clinic. Successful progress in the clinics as well as in individual diagnostic modalities will be required for graduation from this program. At this level, the more complex aspects of herbal medicine making will be explored. We will go beyond the making of the "Simplers Tincture" making to more complex aspects of the art. More specific medicinal formulas will be learned for the various ailments graduates might encounter in their practices. Advanced skills in writing herbal protocols will be taught at this level. Participants will be required to complete all classroom time along with individual one on one mentoring with the instructor. Students will be required to complete a number of out of class projects. Completion of Herbalist Level 1 is required before admittance to Level 2.
Cost: $1,800 which can be paid in installments. A discount is offered for payments split into two installments.
* There is a final exam required for those interested in receiving a certificate in Herbal Medicine.
Apprenticeship Program
This program offers the unique opportunity for the rare individual who desires to make a long term commitment to studying as an apprentice under Darryl Patton. This is strictly a one on one program in which the student and instructor will work together to pass down the specific knowledge and skills taught Darryl Patton by his mentor Tommie Bass. Time and length will arranged by the student and instructor. Completion of Herbalist Level 1 and 2 or commensurate program with another school is a requirement for admittance to this program.
Cost: To be decided upon by instructor and apprentice
Current students can click on either Pdf's or herbschool/Podcasts for more resources.